Special Messages
---
Below are some special inspirational messages from our TLF Founders that we hope you find uplifting. If you would like to receive future special messages via our monthly newsletter emails, please sign up for our mailing list. Enjoy.
2020 Messages
2020 | 2019 | 2018 | 2017 | 2016 | 2015 | 2014 | 2013 | 2012 | 2011 | 2010 | 2009 | 2008 | 2007-2005
Embracing Our Humanity by Harold W. Becker - Posted June 6, 2020
Lovely Wellbeing by Harold W. Becker - Posted March 29, 2020
Ever-Present Love by Harold W. Becker - Posted February 6, 2020
The Clarity of Love by Harold W. Becker - Posted January 1, 2020
Embracing Our Humanity by Harold W. Becker - Posted June 6, 2020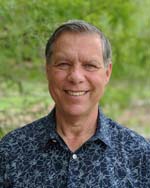 We laugh, we cry, we breathe, we sleep, we think, we feel, we discover. We come in all shapes and sizes, in a variety of colors and configurations, attitudes and perceptions. We celebrate birth and grieve departure. We have desires and dreams, achievements and disappointments. We explore our imagination and we engage our will. We build, and at times, destroy. We are all brilliant creator beings having a human experience and together we are humanity. We are love expressing more love in an ever-expanding awareness of our innate magnificence, both as ourselves and as a whole. When we embrace the love we are, we embrace our humanity with this same love.
Filled with amazing potential, we are born into a family, community, culture and geographical region upon this beautiful planet. From the moment we arrive, we embark upon an adventure of a lifetime and begin exploring everything this precious reality has to offer. Our bodies begin to develop and mature and our awareness starts to grow as we absorb insights, experience and wisdom from everything and everyone around us. When we are in harmony with life, our heart is our intuitive guide while our mind helps us navigate our daily journey.
Although we perceive life to be solid and static, it is an always-evolving vibrational expression. From the corporeal aspect of our bodies to the changing rhythms of the earth, everything physical is dynamic, fluid and in motion. So are our thoughts and feelings, observations and beliefs. Change is constant. Diversity is inherent in every aspect of nature along with us humans. It is through contrast and interaction that we expand and evolve into greater awareness and consciousness. Individually and together, we learn and flourish through our many experiences and encounters.
With life being in constant transformation, our minds long ago endeavored to create a sense of greater stability in an effort to protect us and make sense of our transient world. This was at the expense of our intuitive wisdom and connection with our loving heart. This imbalance throws us out of our natural state of harmony and as a result, we perceive ourselves separate from the whole, which is an illusion. This leads to doubt, fear, and limitation handed down through countless generations as control, envy, greed, competition, pride and the like.
Thankfully, since our timeless foundation is eternally vibrating in love, we are able to transcend the erroneous limitations we may have accepted. Opening our hearts and minds, we awaken once again to our innate unconditional love. We easily restore our true understanding that we are all majestic beings experiencing life in our own unique ways on this spectacular orb. Knowing this, we joyfully share our kindness and compassion, respect and wisdom with one another. By embracing our humanity, we benefit from the diverse collective expressions while enjoying our own journey of love along the way.
Love and hugs,
Harold W. Becker
Founder and President
(Read or share this message from the original newsletter.)

Lovely Wellbeing by Harold W. Becker - Posted March 29, 2020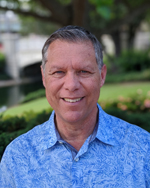 In our innermost nature, we are intuitively aware that we are loved, lovable and loving. This intrinsic aspect of our consciousness is the foundation of our reality that also permeates the fabric of our lives. Even when we stray far away into perspectives that seem completely contrary to this, we can consciously connect to this most basic of understandings that we are love. When we do, we instantly feel solace, grace, gratitude and peace. This is our eternal union with love and is the wellspring of our wellbeing.
With an open heart, our alignment with love is as easy as breathing. We simply know love is always present within us. Closer to us than even our thoughts and feelings, this energy animates us in the most profound way and is the source of all possibilities we can ever imagine. The design of life itself is in harmony with the rhythm of love. From the basic atomic and subatomic particles that make up everything from the cosmos to our own bodies, to the cycles of life that influence our earth and our personal lives, we are provided everything necessary to unfold our potential in the grandest of ways.
When we are in tune with our core essence, love flows easily in and around us and we experience its presence as joy and appreciation for all that we are. It stimulates us to be aware of the moment and to trust our wisdom and creative capacity. Our physical bodies abound with health and vitality and our mental and emotional bodies are calm, serene and filled with clarity. We are the embodiment of love in a tangible way and make a powerful, positive difference everywhere we go and with all we encounter.
Wellbeing is an innate part of us, yet through our attention, we have the choice to let this energy flow effortlessly or to restrict it. We impede the energy each time we react or respond to an outer condition or experience with a negative or limiting perception. When we think and feel the energies of fear, anxiousness, doubt, shame, worry, guilt, or anger, for example, it is our indication that we are veering away from our loving self and the present moment. The more we maintain our focus on these lower and denser perspectives, the greater dis-ease we feel with life. Becoming aware of these reactionary energies is our opportunity to be present with ourselves and acknowledge the larger facet of us that is love.
We are magnificent beings capable of transforming ourselves anew every moment. Life experience is our reflection and each feeling is an indicator as to where we are placing our attention. Whether love or anything less than love, we decide how we wish to perceive our experiences. Our lovely wellbeing forever abounds in the here and now.
Love and hugs,
Harold W. Becker
Founder and President
(Read or share this message from the original newsletter.)

Ever-Present Love by Harold W. Becker - Posted February 6, 2020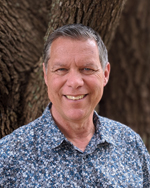 Life, from the subatomic particles to the infinitely vast cosmos of all known substance, connects together in an intricate dance of love. The beautiful planet we live upon is an extraordinary, always changing, and amazingly diverse amalgamation of all her kingdoms. Each kingdom has an infinite composition of matter and potential that naturally interconnects and supports the other kingdoms. In a similar fashion, yet on increasingly larger scales, our earth is an interdependent part of our solar system that spirals in an even grander dance with our own galaxy among countless galaxies. Everything works in brilliant harmony to provide the heartbeat of our lives so that we may personally explore and expand life itself.
From the vantage of bigger and broader perspectives, we can easily tune into the intimate connection and presence of love that is forever a part of us. Our hearts readily make this association to all that is, while our minds often consider this intangible and ethereal connection a contradiction to the outer known, tangible reality that is familiar. Yet, when we look into the night and witness the limitless number of stars light-years away or peer into a microscope revealing the endless facets to the forms we interact with every day, unity becomes intuitively and palpably obvious in the larger context. We simply realize and remember there is so much more beyond the sensory interpretation of our immediate reality.
Why ascribe this unifying energy as love? The awareness of love is the closest we come in objectifying our understanding of this ubiquitous presence we feel in our heart. We experience aspects of love in numerous ways throughout our lives and innately know that it is the most exquisite feeling we ever experience. It may be as family interactions of parents and children, for example, deep bonds of friendship with others, a physiological interaction with another, or participating in a compassionate and kind expression in some way. We may immerse ourselves in a satisfying activity, enjoy an uplifting melody, release a burst of laughter, or perhaps have a moment of intense clarity and union with the world around us. Each of these remind us that there is an energy present that we identify with as the essence and experience of love.
In this same way, we acknowledge that the magnificent intricacy that creates our very existence includes the presence of love. Innumerable timeless and cosmic components come together to form this particular moment that nothing less than love could orchestrate its manifestation. We comprehend we are a unique and integral element of this creation with the powerful attribute of conscious awareness. Through our self-awareness, we can consciously embody love so that we may share it through our imaginative creations expanding the very life force of love.
Our experiences and daily interactions can capture our attention at times and cause us to believe for a while that what is before us is all that really exists. By stepping beyond the immediate experience, whether through a deep breath, a meditative moment, or a conscious expansion of our perspective on a situation, we restore our connection to our essential creative selves. It is in these moments where love reveals itself, reminding us of our greater truth. As a presence of love, we are aware that love is ever-present and flowing through us by our choice.
Love and hugs,
Harold W. Becker
Founder and President
(Read or share this message from the original newsletter.)

The Clarity of Love by Harold W. Becker - Posted January 1, 2020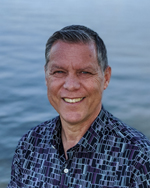 Woven into the fabric of life is the unifying love that creates worlds and animates the essence of our being. As humans, we are embodied aspects of this same creative force. Gifted with self-conscious awareness and the innate ability of a limitless imagination, we expand creation itself through our thoughts and feelings. While our earth provides the necessary components so that we may explore our unique and personal potential, it is our conscious presence of love that is our real contribution to life.
Love illuminates. It brings lucidity, reason, rejuvenation, inspiration and understanding whenever we engage it. Our intuition, senses and experiences in life are heightened in all ways when we are naturally aware of love as part of our corporeality. Everything in life is sweeter and filled with grace and ease with the simple infusion and inclusion of love.
Although forever present, we seemingly have forgotten that love is who we are at the core of our being. In this amazing world where so many diverse elements come together to make up our physical reality, it is easy to realize how, over time, we unknowingly trained our attention to our external materiality. In the same way, as we turn our focus within, we restore love once again into our everyday lives.
Since love is interlaced within every moment, it is easy to bring it forth by our choice. In each circumstance, we can allow love to become fully present within our awareness. Just as sunlight illumines our day and reveals everything with clearness, love refreshes whatever is before us, providing a richer and vaster perspective. It instantly brightens and lightens any experience and introduces potentials not realized a moment before. Love nourishes, heals and renews in that instant.
Love dissolves discord, limitation and misguided perceptions in any situation. Like the lifting of a heavy fog, when we radiate love, our expressions of compassion and kindness transform the very essence of the experience for ourselves and everyone else. We rediscover and reclaim the love that is always present. This is the clarity of love.
Love and hugs,
Harold W. Becker
Founder and President
(Read or share this message from the original newsletter.)