Special Messages
---
Below are some special inspirational messages from our TLF Founders that we hope you find uplifting. If you would like to receive future special messages via our monthly newsletter emails, please sign up for our mailing list. Enjoy.
2016 Messages
2022 | 2021 | 2020 | 2019 | 2018 | 2017 | 2016 | 2015 | 2014 | 2013 | 2012 | 2011 | 2010 | 2009 | 2008 | 2007-2005
Your Love Shines Bright by Harold W. Becker - Posted December 21, 2016
Embracing Your Magnificence by Harold W. Becker - Posted December 11, 2016
Radiating the Light Within by Harold W. Becker - Posted November 11, 2016
Women, Wisdom and Love by Harold W. Becker - Posted October 11, 2016
America Loves by Harold W. Becker - Posted September 28, 2016
Rainbow Souls: Beyond Black and White by Harold W. Becker - Posted August 6, 2016
Our Earth Journey by Harold W. Becker - Posted June 28, 2016
A Loving Group Effect by Philip Snow - Posted June 16, 2016
Ascending in Love by Harold W. Becker - Posted June 11, 2016
Embracing Love by Harold W. Becker - Posted February 14, 2016
Your Love Shines Bright by Harold W. Becker - Posted December 21, 2016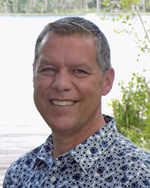 Just as the sun in our galaxy is always present and emanating its life-giving light to assist the whole of creation manifest its beauty and splendor, so is love ever in our heart and forever ready to express through us. Born with amazing potential, we are all miraculous beings capable of creating with limitless imagination, along with the willpower to make things tangible. Gifted with such awesome capacity to actively participate in our reality, it is curious that we seem so limited in our perception of ourselves most of the time.
Perhaps we have become enamored with our creations more than the creative process that initiates and animates our lives. Have we become to focused on our material forms and forgotten the presence of life, light and love itself? Are we stuck in a loop of our own making that resists the natural impulse to grow and advance? Maybe it is time to expand our perspectives and reignite our love as the conscious catalyst of creation.
Cycles and rhythms are a natural part of existence and each inspires change and evolution for the next expression. Here on our precious planet, just as one solstice brings us the longest night, the next reveals the shortest, and in-between each, we have the balance of the equinoxes. Our moon phases in progression throughout its lunar cycle and provides everything from full exposure to seeming absence. These planetary influences are part of ever larger expressions of galactic proportions as our orb is inspired by the countenance of the sun and, in turn, our sun dances with timeless forces from the countless suns beyond our own. Life is always evolving its expression.

Our bodies have their own stages of development as our cells continuously divide, multiply, and coalesce, performing their unique functions for a necessary duration as part of our corporeal journey. Atomic and subatomic particles have their own unique ballet as they spin around and form the fundamental building blocks of manifested reality, from the structure of our cells to the configuration of our immeasurable cosmos, coming in and out of phase as is appropriate and essential for the formation at hand. Everything is connected and interrelates on this grand adventure of life. It is in the contrast of the cycles that signal an opportunity for a fresh expression to be brought forth.
As humans, we observe and interact with these natural cycles and rhythms and, instead of recalling and including the underlying flow of life, we apply our own mental agenda upon the outer as a way to relate to our linear lifetime. We have learned to carve detailed notes into our psyche in hopes of understanding our relationship to the world around us rather than remembering the creative source within. Somewhere along the way, we forgot the innate holistic connection to all. This perceived illusionary division separates us from ourselves, and each other, and is contrary to the inherent nature of creation that collaborates and supports each and every aspect.
A new cycle is upon us and this one is yours to choose. Just as the sun shares itself for all of us to exist, you are here to shine bright with your love. You do this with your kindness and compassion. You begin with accepting and embracing yourself and your potential, and in doing so, simultaneously see this in everyone else. Your words are ones of encouragement and your deeds activate opportunities that benefit all. You are becoming the rhythm of love.
Love and hugs,
Harold W. Becker
Founder and President
(Read or share this message from the original newsletter.)
Embracing Your Magnificence by Harold W. Becker - Posted December 11, 2016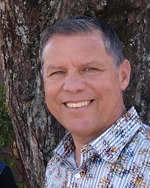 Each of us is such an amazing amalgamation of thoughts, feelings, hopes, dreams, experiences and emotions, all seemingly contained in this singular physical embodiment that we focus our perceived identity upon. We are also a part of an intricate web of life that permeates the very subatomic aspects of our being, of which we are just beginning to realize even exists, to a universe that is so expansive, we can barely grasp and understand the enormity of it all. Our consciousness is connected to every particle and parsec, yet somehow through these extraordinary characteristics that we are continually discovering, we keep forgetting just how miraculous and incredible our actual lives really are.
Right here and now, in this corporeal body we occupy, we have some 32 trillion cells collaborating like an immense symphony providing us an opportunity to make the most out of this dance of life. Each cell itself is comprised of countless atomic and subatomic particles working in harmony, creating their own contribution to this masterpiece. The innate wisdom of the body communicates seamlessly and faster than nanoseconds throughout the whole, orchestrating everything we need to experience life. Every one of these components simultaneously communicates with the electromagnetics and environment, in and around us, and beyond, into the heavens themselves. Alas, we rarely give more than a brief cursory thought to the intricacy of our interactive and intelligent body we call home.
When we gaze into the night sky, we are tuning our awareness towards an estimated 10 billion galaxies in the observable universe. It is suggested that each of these galaxies may have 100 billion stars in them, which would give us a billion trillion stars. Like our own physical body, the universe is interacting with itself throughout the cosmos in its own dance of galactic proportions. On many levels, everything is connected and responsive to the whole and contributing to our existence.

Born with boundless potential, we have a tendency to identify instead with our intellect and personality rather than incorporating our connectedness. As we grow and mature, we frequently narrow and limit our attention to the outer details, reactions and responses occurring in our immediate lives. This problematic alignment to an individuated persona, rather than the whole of which we are all a part, further fragments our awareness, keeping us wholly unaware of how fantastic and astonishing everything in life really is.
The power of our imagination propels us to an even wider comprehension that we are, in fact, multidimensional and capable of far more than just our limited and linear defined life. Through our conscious awareness and intuition, not only do we have the capacity to envision, create and manifest material things, we have the ability to imbue and share the vital and nonmaterial qualities that include compassion, joy, peace and love into every facet of our expression.
From the electric spark that fires our heart, to the breath of life that infuses our body with oxygen, these physical components are intertwined with our mental and emotional capacity to think and feel, which when combined with our imagination and willpower, compose the very opus of our lives. Our song of life is a natural vibrational part of the universe itself just as its gifts provide the foundation for us. As each aspect plays its unique role, the whole becomes infinitely greater and grander than the sum.
Embrace your magnificence. Life is awaiting your unique expression from the heart.
Love and hugs,
Harold W. Becker
Founder and President
(Read or share this message from the original newsletter.)
Radiating the Light Within by Harold W. Becker - Posted November 11, 2016
(Excerpt from Unconditional Love ? An Unlimited Way of Being)

The love we share is the blessing of creation. Without this power of love emanating in every moment, we cease to exist. This fundamental energy guides, animates, and contains every particle of life and is the intelligent substance we use to manifest as self-conscious creators. This loving universal energy comes to us without condition or limit. We, in turn, send it forth with greater force by our conscious use and qualification. When we come from love, we express great heights of attainment.
Unconditional love is the force that evolves and expands all things in life. Through conscious energetic radiation we can transform anything into a higher form of reality. Since it is the central core of all existence, when we radiate love it adds to the inherent qualities that already exist within form. At the same time, we are like a magnet, as our love attracts the love held within any expression. This is the same principle that reveals how our sun radiates energy while magnetically attracting the forces of life on our planet to respond in kind. This is easily seen in the example of the flower as it grows and blooms in response to the energy of the sun and then follows its path during the day as the sun moves gently across the sky.
We are an energy source too, when we engage love. As we expand the love in our heart, we become a bright light and beacon of this potential to others. It is as simple to be this living example as we wish to make it. Each thought can rest upon the notion of love as easily as our feelings can vibrate this emotion. There is nothing difficult about the process of loving unconditionally. We just consciously raise our attention upon the loving qualities in each of our experiences.
The only challenge we encounter in this process is when we try holding on to limitation. The personality/ego constantly attempts to preserve, control and sustain habits hoping to uphold a perception of security and stability. As humans, we like to maintain a sense of certainty and order in our experiences. Things already known to us are seemingly comfortable and easy to understand. However, in this artificial belief in safety of the known, we forget our potential to evolve and grow. This focus on constancy can cause apathy and idleness that allow our thoughts and feelings to wander about without direction. This creates a scattered reality that jumps from one experience to another seeking similarity. To keep this momentum of perceived permanence, we frequently take actions without understanding their consequence.
?We are at a point in our journey where it is time to accept our new role as empowered and loving beings. We no longer need to go along with the game of limitation because we now know our power and potential. Letting others control our reality is also rapidly fading away in this process. With the power of love to make dreams happen, we no longer require the destructive energies to teach us.
We are graduating from this school and moving to a new dimension and experience. Our final lesson is to learn how to create with love and become the law of cause alone. When love is our motivating and directing intent, only love can manifest. Generating love and sending it forth assures us only love can return. The circle of life is complete and negativity can no longer express through us. With no images or residue of discordant vibrations to entice our attention, we become free of these former shackles.

As this transformation completes itself, any remaining negativity must come forth. When it surfaces, we can easily release our attachment to it. These lower vibratory qualities have been around for a long time and letting them go allows us to be free of their discordant effects. Without negativity impinging on our attention, we can direct our awareness to love and express with this positive vibration.
When negativity or discord does come up, it is important to recognize it is actually leaving our world. This way we can forgive it and love it out of existence. Otherwise, we allow it back in our reality and will have to deal with it again at some future point. This is where we need to trust our power to love unconditionally and release the illusions of centuries. If it appears in our world and captures our attention, it is reflecting an image we have somewhere within. It does not matter when or how we originally acquired it, we can now let it go and choose a higher expression of love.
It is exciting to know that despite any previous limitations, we can go forward in this moment with the potential to change and grow. Through the infinite grace of the universe we have the ability to correct our actions and begin again. Without this grace, we would never evolve beyond our limited creation and with it we can restore our infinite capacity to build life with love and perfection.
By finding unconditional love for yourself, you set aside your limitations and allow the dormant qualities of love to blossom. As these higher frequencies saturate your being, you will find it easier to maintain your focus in every situation. When lower thoughts and feelings come up, you will recognize them and take them higher before they have a chance to express.

Love and hugs,
Harold W. Becker
Founder and President
(Read or share this message from the original newsletter.)
Women, Wisdom and Love by Harold W. Becker - Posted October 11, 2016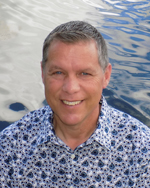 Within each of us is the innate, natural balance of our feminine and masculine creative powers. Every person, regardless of their physical attribute of being male or female, man or woman, has these potent forces that are the very essence of our being. In the simplest example, we all have the gift of imagination (a feminine energy aspect) and willpower (a masculine energy aspect). Together they infuse through the feminine energy of feeling and the masculine energy of thought to manifest our reality. What we think and feel, we become. They are ultimately inseparable and necessary components for creation. However, when they are either willfully suppressed or allowed to dominate, they create an imbalance that distorts, and even destroys, the inherent sanctity and beauty of life.
Imagination is our way of formulating and exploring possibilities. It is the grander view that gathers, intuits, and incorporates a variety of facets that are interrelated and interconnected. These are inclusive considerations that, at their core, are nurturing, subjective, heart-felt, and holistic. We often witness these characteristics in women since they tend to embody these energies to a greater degree and are the ones that conceive, incubate and develop the very physical being we become.
Willpower allows us to bring our imagination to life. By thinking, focusing, using our instincts, and taking necessary action, we materialize matter and build our outer reality. Men have actively portrayed these qualities for a very long time. The masculine energy is skillful in many important ways that support and uphold the feminine energies. Yet, by design, the feminine and masculine energies are meant to combine seamlessly within us, as being and doing, to allow us to experience the very best of life on this exquisite planet.
For countless ages and innumerable reasons, we have allowed an increasingly imbalanced expression of our masculine energies to dominate, particularly through men. This exclusive imbalance, suppression and ignorance of our central feminine energetic qualities, has been used to subjugate women to a lesser role and steadily wreaked havoc throughout societies and our earth. This imbalance has allowed a singular intellectual pursuit and gratification of materialism without the finer inclusive senses of grace, nurture, benevolence, integrity and dignity to balance our creation. When truly balanced, the resulting wisdom of love naturally blends our creative energies for the greatest good and benefit for all.
We are finally becoming aware of this imbalance, and in particular, women of the world are awakening to their personal power and balanced ability to create. They are embracing their essential willpower, regaining their voice, and standing in unity to bring about the balance necessary now. The infusion that this realization provides is the rapid restoration of the vital feminine energies of imagination and imperative vision, where an empowered humanity nurtures life itself in all its various expressions. Women are reigniting the crucial need for compassion, kindness and unconditional love to be included in creation. As they join heart-to-heart, they are imagining and empowering a world for future generations that thrive through gentleness and wisdom. Interestingly, most indigenous cultures had these central, balanced energies in their societies. Women shared in the formation and leadership of their social structures and were respected for their wisdom and equally dynamic contribution.
It is important to understand that this balance must also come from the men of the world as they relearn and embrace their fundamental balance and reincorporate the powerful feminine aspects they have purposely repressed within themselves. The patriarchal imbalance that has been created by the masculine energy bias has usurped governments, religions and social structures around the globe and resulted in an unstable and unsustainable reality. All around us we clearly see now that this imbalance is detrimental in the sustaining and flourishing of life.
We are all so much grander than we have allowed ourselves to be and there is so much potential before us as we once again acknowledge our foremost creative capacity. Women of the world, reclaim your perfect blend of creative energies so that men may know firsthand that there is deep wisdom in love and a magnificent power beyond measure in graceful balance.
Love and hugs,
Harold W. Becker
Founder and President
(Read or share this message from the original newsletter.)
America Loves by Harold W. Becker - Posted September 28, 2016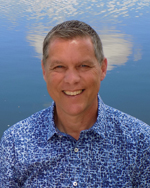 The United States of America has a relatively brief history as a nation and has clearly had a powerful impact upon the world at large. Our influence is felt globally in so many different ways and these effects run the full spectrum from empowering our humanity to utterly extinguishing the spark of life with our attempts at preeminence. We bring out the very best in the human spirit while equally leaving trails of unnecessary destruction in the wake of our unbridled determination. We often make grave mistakes in our approach to life while simultaneously initiating extraordinary leaps in conscious evolution. When we come from authentic inspiration, our mutual hearts have spurned astonishingly benevolent solutions, and when we have ignored our common connection to humanity and the earth, our efforts have likewise decimated populations and cultures and scarred the planet we depend upon for sustenance.
Individuals make up any nation and it is here that we turn and look within our own hearts. Like all nations around the world, we are at a crossroads of opportunity. For the health and vitality of our planet, there is an expanded path before us and it requires a broader understanding and maturing of our individual and united perspectives and choices. In America, the indigenous knew the connection to our true spirit and our founding fathers and mothers laid the groundwork for an enlightened fundamental idea - a nation, like all nations, made up of individuals, yet with an inspired vision for universal freedom of choice to bring about a greater good for all. For many reasons we have lamentably denigrated the wisdom that seeded our birth as a nation, along with our individual and combined destiny and purpose.
At our core, America is a nation like any other: a living anthology of beings with evolving stories of hopes, dreams, talents and infinite potentials. Like any society, we seek to fulfill the basic needs of food, clothing and shelter, coupled with our soul desires of joy, laughter, peace, happiness and love. And like any culture, we are overwhelmingly comprised of good people with big hearts who naturally aspire to share kindness and compassion. We are neither special nor important, rather we are a nation filled with the same humanity that collectively calls earth their home. As a part of the planetary family, each nation has a unique combination and capability of its citizenry, that when brought together in the spirit of love, ignites a greater potential for all humanity. Our essential contribution is no different.
Here in America, from our earliest indigenous beginnings to our present day amalgamation of global cultural heritage, our unfurling story blends a rich connection to the spirit of the land that our native ancestors understood, to the more recent hyper evolution into material pursuits and manifestations. It is a revealing journey filled with amazing and miraculous accomplishment and equally fraught with the devastating perils of ignorance, avarice, and painful attempts at conquest.
Like the citizens of any nation, individually and together, we aspire to not only satisfy our core necessities, we also seek experiences and a sense of connection to both our fellow human and the earth we walk upon. When we follow our deepest calling, we collaborate with the very forces of nature to advance our civilization. However, when we allow ourselves to be separate from the world within and around us, we become fearful and this leads to tragic outcomes. Without the guiding force of universal love, we inflict the worst upon ourselves, each other, and the earth, simply because we have forgotten our innate magnificence as creatively endowed humans.
Our diversity is the one unusual attribute that provides us with an element of experience not readily available in other nations. Since our formation, we have been a land of people that brings the cultures, beliefs, and rituals of the entire planet to one region. Despite the incredible challenges this generates and entails, miraculously we have found ways to somehow integrate and cooperate without utterly annihilating each other and our nation in the process. Of course we have had significant setbacks and suffered horrific situations, however we continuously find solutions and ways to unite, persevere and thrive together. This enduring involvement with a diverse populace is precisely what allows us to shine brighter as we embrace this unique characteristic of our land and nation.
We are a nation of many people among nations of many people. The beginning point of any sustainable and empowered change must, by necessity, begin with us individually. Each of us is gifted with infinite creative capacity and are the instigators of change by turning within and reflecting honestly and objectively, first and foremost, on our own lives. It is through the release of our personal fears, doubts, worries, habits, guilt, shame and outmoded, limiting beliefs, that we inaugurate change for the rest of our human family.
Americans have enjoyed describing ourselves as the land of the brave. Are we brave enough to really open our hearts to release our fears and willingly love without judgement or condition? Are we brave enough to come from compassion and take the very best of our ingenuity and mindfulness to benefit not only the people of our nation, yet go beyond our supposed borders to include the wellbeing of all humanity and the earth herself? Are we brave enough to sit side-by-side with our fellow brothers and sisters of humanity and listen with dignity and integrity to learn from their journey? Are we brave enough to encourage our children to develop their own perspectives, talents and dreams and allow them to teach us? Are we brave enough and humble enough to admit to our mistakes, ask for forgiveness, forgive ourselves and others, and make the appropriate restitution? Are we brave enough to change and evolve into more than we currently perceive ourselves to be?
It is time America. We are the people of this nation. And in our heart-of-hearts, America Loves.
Love and hugs,
Harold W. Becker
Founder and President
(Read or share this message from the original newsletter.)
Rainbow Souls: Beyond Black and White by Harold W. Becker - Posted August 6, 2016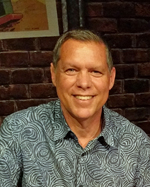 We are at a brilliant crossroad on our earthly journey. With each passing moment, individually and collectively, we are steadily awakening and rapidly remembering our deeper truth of the universal love that unites and connects us all. For some it is a gentle nudge stirring us from our long slumber, while for others it may be more like an abrupt alarm sounding all around them. Each path is unique and all of us are being granted the opportunity to recall and realize our innermost essence as a precious being of infinite love and compassion. Although eons in the making, the awakening is as normal a cycle as the rhythm of the sun that brings each new day filled with fresh potential.
Embodying on this planet allows us to interact with the elements of nature and, of course, each other. Learning and growing from our experiences, we add to and evolve our personal and shared adventure in countless ways. When we come from our heart and make our choices with conscious benevolence and wisdom, we expand the very nature of life itself. We express ourselves as a kaleidoscope of rainbow colors and possibilities, allowing each element to blend and change appropriately in the moment effortlessly benefiting the whole.
However, when we feel separated from our heart-centered core, for whatever reasons we conclude and deem absolute, we permit our mind to take over and be the singular communicator and decider. Wholly linear, logical and devoid of the necessary compassion so vital and intrinsic to life, we develop an artificial response to reality which, over time, through repetition and reinforcement, we come to believe as reality. This incomplete and prejudiced approach executes a faux reality that accepts only contrasts of black and white, good and bad, right and wrong. In its extremes, it becomes a fanatical approach to life where even its perceived righteousness is exaggerated to a point of eventual compulsory destruction of itself. With no fundamental energy of its own, it is only fed by the basic irrational fears of professed separation conjured by the mind and only for as long as we allow this to continue.
Knowing the splendor of each distinctive band of color in a rainbow readily mixing with the next, comprising something even grander than itself, reminds us of our celestial and eternal heritage. When the ever-present light shines from beyond the cloud, the reflection of our rainbow colors emerge. Symbolically this is the awakening we are all undergoing.
Where some presently see only rigid and structured contrast of black and white, us and them, others are becoming keenly aware that a new dawn is prompting us to arise and walk consciously together in our world once again. By noticing the interconnected and multidimensional magnificence all around us, we are allowing the spark of light within to shine through us as joy and compassion, kindness and integrity. It is our unconditional spirit that seamlessly blends with our reality and brings the full spectrum of color into our experience.
As we venture forth, do we continue to prolong our slumber under the sense of separation or choose to fully awaken to our heart's calling? The choice is as simple as we make it and unfolds moment-by-moment with our intention. Let's stand up and be an active participant embracing our rainbow colors letting them shine, rather than lingering for a while longer in the duality of contrast as the alarms get louder. The call of unconditional love is beckoning us forward in our full creative capacity dreaming new worlds into existence. Future generations are counting on your dazzling courage to fully awaken now.
Love and hugs,
Harold W. Becker
Founder and President
(Read or share this message from the original newsletter.)
Our Earth Journey by Harold W. Becker - Posted June 28, 2016
Each of us is an extraordinary and miraculous living entity with infinite potential. It has always been this way. Our core essence is a divine spark of universal love that animates us and illumines our consciousness with insight and awareness of ourselves and our surroundings. These fundamental underlying aspects are innate in every human.
The intricacy of possibilities that had to formulate from throughout the cosmos, arrive and coalesce in careful order upon our planet, and then percolate and integrate together to bring life and breath to our present moment, is utterly astounding. We can scarcely fathom the complexity and sophistication that occurs throughout our body each moment granting us life, much less the eternities it took to gather stardust and deliver it to our precise location in this particular galaxy so that we have a planet to call home.
How does such an incredible foundation of marvelous and awe-inspiring possibilities bring us to a world where seeming chaos and destruction are the order of the day, especially coming from the very humanity that this precious planet formed to birth, nurture and support, all those countless millennia ago? Would such a spectacular beginning be destined for a dismal and disparaging conclusion? Or is it possible that we have been on a very long journey that is finally coming full circle and delivering us back to our origin ? only now we have amazing wisdom, experience and understanding that such an adventure provides.
This apparent chaos, and the fear that it engenders, is the very mechanism of awakening that we placed in our path to remind us to wake up and remember. Remember that we are more. More than a corporeal body in survival mode and more than our collected and collective, perceived, and accepted identities. The extremes of this chaotic time period are so completely contrary to our inner feelings that by their very expression, we are remembering something that has always been with us. We are more than all of this, infinitely more.
We are swiftly arousing from a perception of separation that we allowed to envelop us slowly and steadily over innumerable incarnations, generations and moments. How else does one find themselves in this adventure seemingly separated from the very love and compassion that it intuitively knows it is made from? Beings so filled with loving potential would never knowingly create devastation, annihilation and obliteration with one another ? it is neither rational nor logical. Unless of course, over time we simply forgot who we are.
Deep within the very heart of our being, the spark of love is growing brighter and it is calling out to us. One by one, we are steadily emerging into the realization that our very essence is divine in nature and that our creative potential has always been one of compassion, kindness, generosity, dignity and grace. This is our heritage and our eternal soul center.

The workings of our lives, the daily dramas and traumas, laughter, joys and tears, are very real to us in our immediate perception and experience. Yet, with just a simple deep breath, we are able to unite our many fragmented perspectives and move from our mind to our heart, from our intellect to our feeling world. Even if for just a brief moment, we instantly touch the eternal love that is ever present and in doing so, we step out of the immediacy of our time-born thoughts and emotions and converge with our greater knowing that there is more than our perceptions and senses report. In these moments we give ourselves the gift of reuniting with the love that we are.
The bigger our perspective, the grander our view of life will be. In the modern age, we readily see this whether through a telescope or a microscope while the indigenous of ages past have known the same thing by retaining many of the faculties of their inner connection. The timeless story remains; life is expanding in all directions and appearances are never what they appear to be. The narrative of life is far too grand to be contained in a singular perspective, ideal or belief. It is the diversity that unites the common with the uncommon and bears witness to the interconnection of all things, real and imaginable, throughout eternity. Made up fact blurs with fantasy and imagination. All of which create outcomes.
So perhaps it is time to begin asking the bigger questions and move beyond the limited tale of us and them. For in the end, we will find the beginning. The earth journey continues. Only this time we will write it from our heart since we have learned what fear and separation do. Remember, you are more, infinitely more, than you can possibly and presently imagine.
Love and hugs,
Harold W. Becker
Founder and President
(Read or share this message from the original newsletter.)
A Loving Group Effect by Philip Snow - Posted June 16, 2016
Everyone who is connected with The Love Foundation, whether having 'Liked' or joined one of our social media pages, or having enjoyed our YouTube videos or our websites, or is one of our coordinators or ambassadors or board members, can consider themselves part of The Love Foundation's global family.
They're extremely welcome to be part of our family. YOU are extremely welcome to be part of our family.
And it's important that we recognize ourselves to be family, or part of our group, if you like, because there's a subtle power in a group which should not be underestimated.
We may all, individually, wonder whether we can do anything to help inspire more unconditional love in the world, and the peace and harmony and positive actions it would promote.
The fact is, that the subtle power lies not in doing, but in being, love. When we be love, we serve as a beneficent contributor to the overall, ambient energy of the whole human family. And the more of us there are, the more beneficent our contribution becomes.
Scientific studies have shown that the collective consciousness of people is powerful. It can be a powerful influence in a positive or negative direction.
In the 1980s, studies were carried out using groups of several thousand meditators practising together over a few days. The studies, which included statistical research into trends in the areas where they were meditating, showed conclusively that they were having a beneficial effect on the quality of life in the area ? fewer accidents, fewer crimes, fewer hospital admissions, more positive statements by civic and national leaders, more positive headlines in the media, etc.
It was concluded that when 1% of the population in an area meditates in a particular way, the quality of life in that area is significantly improved; or, in effect, if 1% of the world's population of 7 billion were to meditate, it would have a greatly beneficial effect throughout the world.
Further, when a specific, more powerful meditation technique is employed by a group, far fewer meditators are needed to have the same effect, that is, only 10,000 meditators practising together day-by-day in one place would be enough to transform the whole world beneficially.
I personally participated in some of those large-scale studies, and was also a full-time member of a group of around 150 meditators practising that more powerful meditation twice daily, throughout the 1980s.
Those scientific studies suggest to us that when globally synchronized meditations are carried out, such as the well-known Harmonic Convergence global meditation 2-day event which took place in 1987, a significant beneficial effect is created globally. For the Harmonic Convergence, it was believed that if 144,000 people assembled at particular places, a breakthrough would occur, and there are people who claim that such a breakthrough, or a phase transition, did begin at that time.
Equally, when there is a national event of some sort taking place, it can have an effect on the national psyche, for example at the time of elections, or when a notable person passes away, when a natural disaster strikes, or some national celebration takes place, and so on.
And further, we believe it is fair to conjecture, even when people are not meditating and are not together as a group, but are individually radiating a beneficent energy such as love, they have a beneficial effect in their environment.
More so, when people who are radiating love also recognise themselves to be part of a group, such as the TLF family, they can have a more powerful effect on the national psyche than they can individually.
And that is why we are encouraging you to recognize yourself to be part of the TLF family. As part of our family you have that greater beneficent effect in the world that the group generates. The group magnifies the energy. We may not be as powerful as the group of 10,000 meditators who can transform the world when they're practising as a group twice a day, but there are literally hundreds of thousands of members of the TLF family, when we add together the nearly 600,000 people who have 'Liked' the main TLF Facebook page, over 1.3 million views on our videos on our TLF YouTube Channel, the over 2 million people who have viewed our main website, and thousands more who have engaged with us through our other media.
As a family, as a group, we can definitely have a profoundly beneficial effect in the world, just by each member of our family being love in our own individual way. We don't have to do anything in particular, we contribute to this beneficial effect just by being who we are, that is, loving beings, and recognizing ourselves to be contributing to the magnifying group energy by knowing ourselves to be part of the TLF family.
We can have confidence that we are playing an important part in the transformation of the collective human consciousness at this time. There is no doubt that the world is going through a transition. We can have confidence that there are enough people radiating the energy of love into the world, that love will prevail. Love is the most powerful energy in the world. No other energy can prevail over it.
When we look at the world today we can see the process of transition towards love, peace and harmony occurring, and the old energy struggling to maintain its influence, flaring from time to time like the dying embers of a fire.
We can have confidence that in our own lifetimes we will see this transition accelerating and a new, more loving world being born.
If we wish to see this transition accelerating even more rapidly, we can play our part in this by magnifying the effects of our individual loving energy through recognizing ourselves to be part of a group, a family ? The Love Foundation family.
We honor you, we recognize you, love you, respect you and are grateful to you as part of our global family.
Philip Snow
Board Member
The Love Foundation

(Read or share this message from the original newsletter.)
Ascending in Love by Harold W. Becker - Posted June 11, 2016
(Excerpted from Unconditional Love - An Unlimited Way of Being)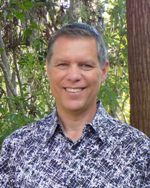 With fascinating awareness and dreams of marvelous accomplishment, we set forth ages ago on a journey to comprehend love in its every form. Knowing the light we held within would always remain, we folded our divine wings and descended the grand stairway to this physical planet. Taking one step at a time, we immersed ourselves into the density of this sphere and like an oncoming fog, the world of form became heavier and more physically real while the light in our heart seemed to dim.
Playing in this reality for eons of time, we have been using every game and possibility to deny our true existence. Alternating roles and trying different costumes, we let ourselves experience the many facets of life. Entangling our awareness in the illusions of limitation, we came to believe the duality of negative and positive forces. In a grand paradox, by believing our physical expressions, we had full freedom to express our limitation while forever being free of it all at our core.
This physical reality is a unique experiment and earth is our laboratory. Now the time to conclude this part of our endeavors is upon us and we are ready to graduate into a higher expression and begin a new adventure. The flicker of light within our heart is calling us back to our home. We are angels in training and the next level of our development exists in a dimension of unconditional love.
We are here to celebrate life. Every step we take upon this magical journey is ours to enjoy. Embracing our potential and using this power to let go of limitation, we experience a new level of our true self. As we continue to expand in love, the heart blazes brighter with the light of our unlimited divine being. This spiritual essence encased within our form is breaking free and expressing its loving nature.
We have a presence about us everywhere we go and in all we do. This presence is so much more than we currently perceive ourselves to be. It is our higher nature, the angel within. It is our individual divine expression of the Universe. To the degree we choose to align with these higher expressions, our energy conveys love, wisdom, and power. This is our real heritage and truth.
Remembering the nature of our existence allows us to tap this mighty reservoir and use its limitless supply of energy to create our dreams. Awakening to the original plan we are choosing once again the expression of love to guide us on our path. The only thing really changing is the focus of our attention. Yet, by this choice, everything we experience will change.

This spectacular world is our classroom of physical expression. Each time we transcend and overcome a limitation, we ascend another level higher. This ongoing mastery is our personal ascension into unconditional love. We evolve our world by conscious effort and create a new reality through our imagination. Holding to the vision of a world with peace, plenty, and love is how we make it physically real. The imaginative thought and the heartfelt desire provide the channel for the manifestation to occur. Starting in our world first, we mold and shape the images and focus the light to create our reality. We then affect those around us with our light and love. This goes on exponentially, touching the hearts and minds of people everywhere.
Love and hugs,
Harold W. Becker
Founder and President

(Read or share this message from the original newsletter.)
Embracing Love by Harold W. Becker - Posted February 14, 2016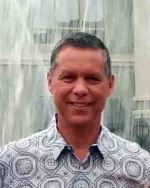 For many people, the key missing ingredient to their lives is the simple experience of unconditional love. Beyond our material possessions, families, relationships, and careers, each of us quietly seeks the feeling and embodiment of love.
As we move about in our daily routines, faced with ever-increasing issues of stress and challenge, fear and doubt, a soft inner voice is speaking to us. This is the voice of deeper truth and reason.
There is another way, another path. It is a path paved with the conscious use of love. It is going beyond personal love into the realm of unconditional love. It is the recognition that all life deserves love regardless of its appearance or actions. All life is sacred despite any illusion to the contrary.
It is with this recognition that we can affect amazing change in our lives, both personal and global. In fact, right this moment you are affecting life just by your current attitudes, perspectives, thoughts, and feelings. What if you decided to view life with love?
Let's make love a choice and let's make it popular by our word, deed and action. Begin with yourself by loving yourself and then share it with everyone and everything around you. Sound simple? It is.
Love requires no special talent, skill or knowledge. It is held within each of us every moment. We need only realize it is ever present and available to invoke its gift. When we choose love, we receive and share in the beauty of life itself.

Love is the universal power that connects us all together and brings meaning to life. Yet, how many of us experience this love in our daily lives? Who among us can consciously focus and become this love each moment? The answer is simple: anyone and everyone.
We are all capable of experiencing love all the time because love is contained in all experiences. There is never a time when love is unavailable. It is always there. Love is the creative force within all things. We are the only ones who forget this truth.
The key to experiencing love more frequently is to seek it out and become it. Wherever there is fear, doubt, anger, hatred, resentment, or judgment, we have an opportunity to find love. We do this by first invoking forgiveness. To forgive ourselves and others is the beginning step to realizing the love held within life.
Every amount of effort we can place in this process is worth it. By using forgiveness and invoking compassion we transform our world. It is the only way to free ourselves and others of limitation and negative experiences.
Decide today to make love a priority. Do what comes naturally and follow your heart. Listen within, forgive yourself and others, and ask for the truth of love to become your experience. Make it your intent and it shall become your experience.

(Read or share this message from the original newsletter.)