Volunteer U.S. State Coordinators
The Love Foundation has been able to expand our reach throughout America due to the volunteer efforts of our U.S. Coordinators. If you would like to volunteer for your state, or if you would like to contact any of these individuals, please use our contact form.

Falguni Khanna
Oregon Coordinator and Board Member
Falguni inspires friendship and natural acceptance with all. Her India heritage and American travels and adventures have given her a clear insight to the highest universal spiritual understandings put into practical use. Naturally talented and certified in Ayurveda, Yoga and a Reiki Master. She and her husband own the highly acclaimed, heart-centered vegetarian restaurant Maruti in Portland, OR.

Sahra Miyazawa Pak
Northern California Coordinator
Sahra is a compassionate, authentic and natural example of love in action. Her courage and determination to make a difference with all she touches is obvious including her keen interest in healthy living. She shares her wisdom with integrity, diplomacy and delightful laughter encouraging others to be true to their heart.

Deby Ciacciarelli
Florida Coordinator
Deby is loving energy in motion. She is the founder of Natural Mystic where she develops and creates exquisite hand made soap products that nurture the body. Adept at the yoga arts, she brings her enthusiasm for life in every experience including sharing her joy with her husband and two sons.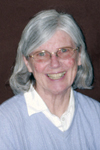 Jana Ostrom
Montana Coordinator
Jana joyfully shares of herself to all she comes in contact with and inspires each to recognize their innate potential. An amazing mother of four and grandmother of ten, she is a natural teacher of life and also of language including French and Latin. Her community service is both local and global with her efforts ranging from raising funds for free books to local low-income families to her assistance with the I AM a Miracle Foundation where she is a literary editor.

Suraj Holzwarth
Alaska Coordinator
White Eagle Medicine Woman (Suraj Holzwarth) is a wonderfully talented and inspirational example of love in action. She is the Founder of The Whirling Rainbow Foundation and Rainbow Fire Dream Institute along with being Director of the International Grandmother Drum Peace Project and DrumKeeper of the seven foot Grandmother Drum - the largest crystal inlaid medicine drum in the world.

Rick Carlson
Minnesota Coordinator
Rick is a poet, peace activist and father who works with disabled adults, teaches meditation to prisoners and embraces the TLF vision of awakening humanity to the power of love. A gentle spirit, he combines his unconditional compassion with patience and love for all.

Aaron Mangal
North Carolina Coordinator
Aaron is a cultural creative, invoking and integrating the best of his inner awareness while finding expressive ways to share his insights. A self reliant and exuberant individual, he enjoys combining his rich and diverse heritage, education and keen perspectives with his personal and business pursuits to bring about positive change in the world.

Tanya Copprue
New Jersey Coordinator
Tanya shares her loving wisdom to all and frequently assists others who are disadvantaged. Her dedication to helping others is evident in her work with children and families along with those with disabilities and mental illnesses. She is a gifted author of several works, an online magazine publisher, professor, and a mother of two. She brings a holistic balance to all she does with a keen desire to serve humanity.

Amazu Damian C. Vincent
Georgia Coordinator
Amazu hails from Nigeria and is currently on assignment in the Atlanta, Georgia area. A prolific writer, founder of the Young Elite Foundation, and a tireless humanitarian, he joyfully offers his energy and talent "ensuring to make you smile and forget your worries and restoring peace to a desolate heart."

Michelle Alexander
Arizona Coordinator
Michelle is a remarkable example of living life through love in all aspects. A mother of two, she is also a home health care nurse, author, life coach and transgender advocate. Her book, The Color of Sunlight, is a brilliant illustration of how each of us embody and reveal our unconditional love.

Candace Thoth
Hawaii Coordinator
Candace is an authentic, aware and gifted young spirit who clearly understands love and self-acceptance as being the key to health and well-being. She blends her passion for community outreach and her background in psychology to assist others in realizing their greatness.

Erin Monet
Southern California Coordinator
Erin Monet's spiritual journey has led her to attend various groups learning and growing in unconditional love. She especially enjoys sharing unconditional love with the world through the universal language of music. As a passionate vocalist, Erin volunteers with the Voices of Unity Choir and The Pay It Forward Band, a jazz ensemble that performs for nursing homes all throughout Southern California.

Jerry Krug
Washington Coordinator
Jerry has dedicated his life to serving humanity through unconditional love. An entrepreneur and small business owner for over 40 years, he also has extensive training in the Science of Happiness, the Science of Mindfulness Meditation and the Science behind Mind /Body Medicine and?has been an ordained minister for several years.
Erica Knight
Virginia Coordinator
Erica is enthusiastic and a dedicated professional in social services. She delights in empowering individuals from all walks of life by encouraging them to value themselves regardless of their circumstances. She recognizes the importance of living and being the peace, joy and unconditional love in her own world before she shares those gifts with others.

Charles Betterton
Illinois Coordinator
Charles devotes his life to assisting individuals, organizations, and communities transform stress and anxiety and is an award-winning disaster relief, turn-around management and problem-solving expert for various government agencies. Along with a master's degree in Community Economic Development, he enjoys creating programs for solving life's ultimate success puzzles and is helping establish a University for Successful Living (USL).
---
If you are interested in becoming a volunteer coordinator, please contact us.